Access from major cities to Teshima
Takamatsu Port in Kagawa prefecture and Uno Port in Okayama prefecture offer direct boat service to Teshima. The boats also operate from Naoshima, Inujima and Shodoshima to Teshima.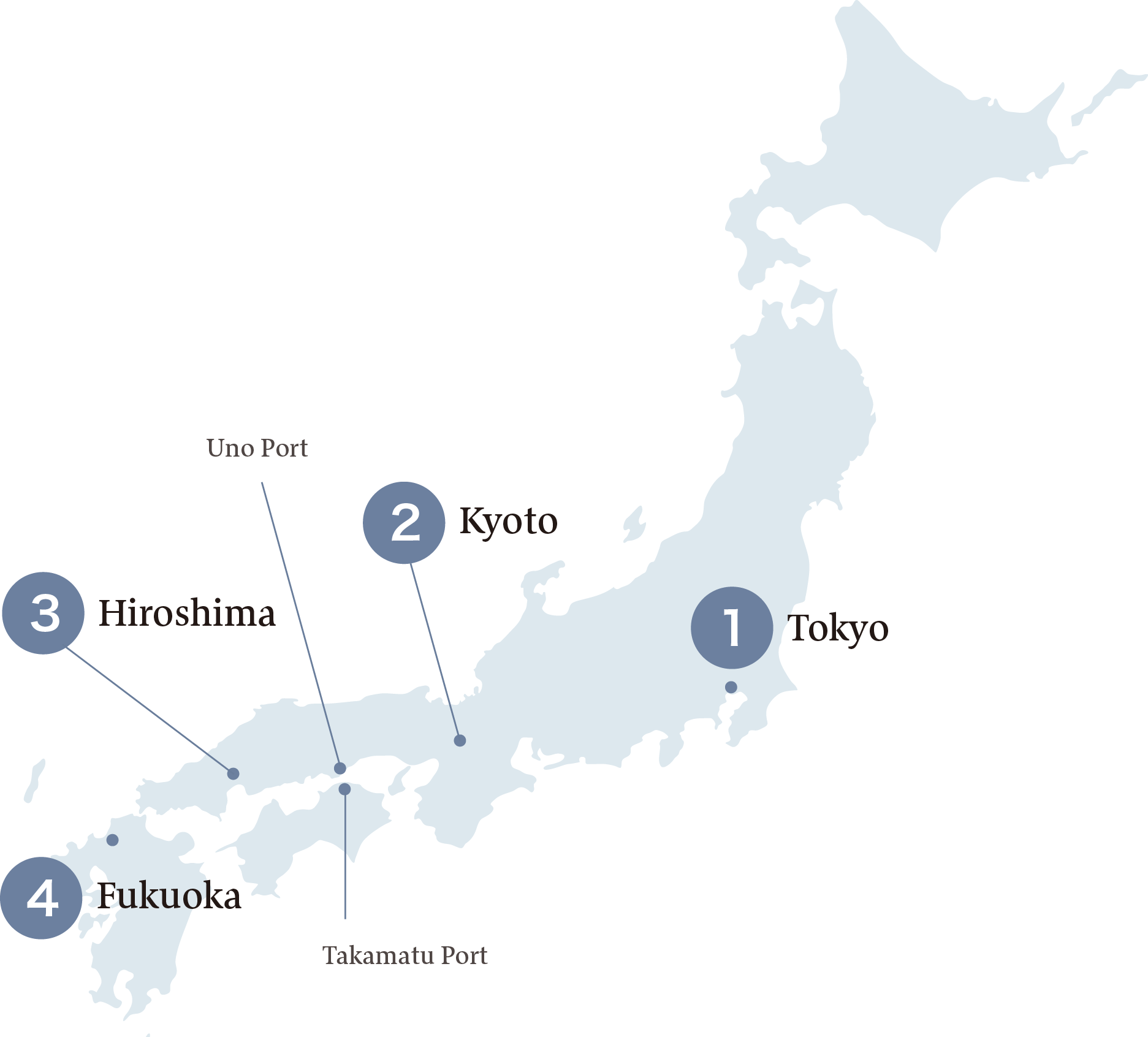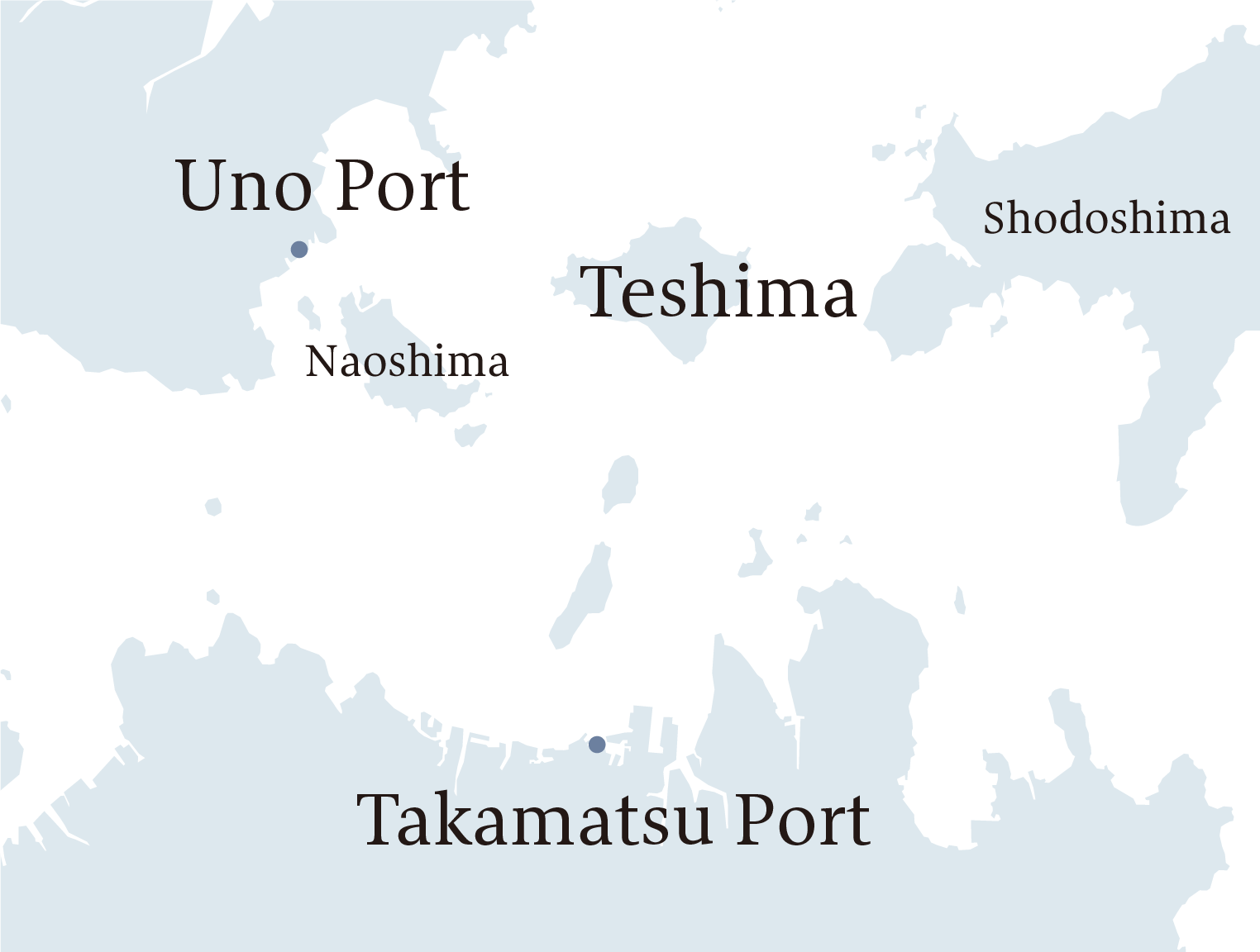 ① From Tokyo
② From Kyoto
③ From Hiroshima
④ From Fukuoka
Boats to Teshima
Pier Map
★…Pier for Ferry ▲…Pier for passenger boat
Teshima
Tonosho Port(Shodoshima)
Miyanoura Port(Naoshima)
Inujima
Transportation in Teshima
When moving between areas, please use a bus or rental bicycle, motorcycle, or car.
Bus
Bicycle, Motorcycle, and Car Rental
Taxi
Transit time between artworks